CBD for Dogs: Your Guide To A Healthy Pup
CBD, one of the biggest pet wellness trends of late, is becoming increasingly popular in pet products. But while CBD pet products can now be easily found with a simple click of the mouse, reliable information can be more difficult to locate. We've compiled answers to some of the most common questions surrounding pet CBD products along with useful information about administering CBD to your furry friend. Have a question? We are available to chat! (Click the little chat box in the bottom left hand corner of your screen.)
* Always consult with your veterinarian before the use of CBD. While they may not be able to promote or suggest certain brands or even to take CBD at all, they can inform you about potential drug interactions and provide guidance in regards to dosage and side effects.
What is the difference between CBD and THC? Are they cannabis and marijuana?
Cannabidiol (CBD) has recently become a common alternative to more traditional remedies for ailments that range from skin issues to stress to chronic pain. CBD is a naturally occurring chemical compound that can be found in the cannabis plant. Cannabis is the umbrella termfor marijuana and hemp.
THC and CBD occur naturally in both marijuana and hemp plants, but there is much more THC in marijuana while CBD is more prominent in hemp. You've probably noticed that many pet CBD manufacturers use hemp and CBD interchangeably, and this is because hemp is the plant used for CBD.
THC, or Tetrahydrocannabinol, is the primary psychoactive ingredient in cannabis. CBD, on the other hand, is not psychoactive though it provides relief for many nerve-related issues. In other words, CBD will not get your dog high if there is no THC present.
Is there a difference between CBD intended for pet use and human use?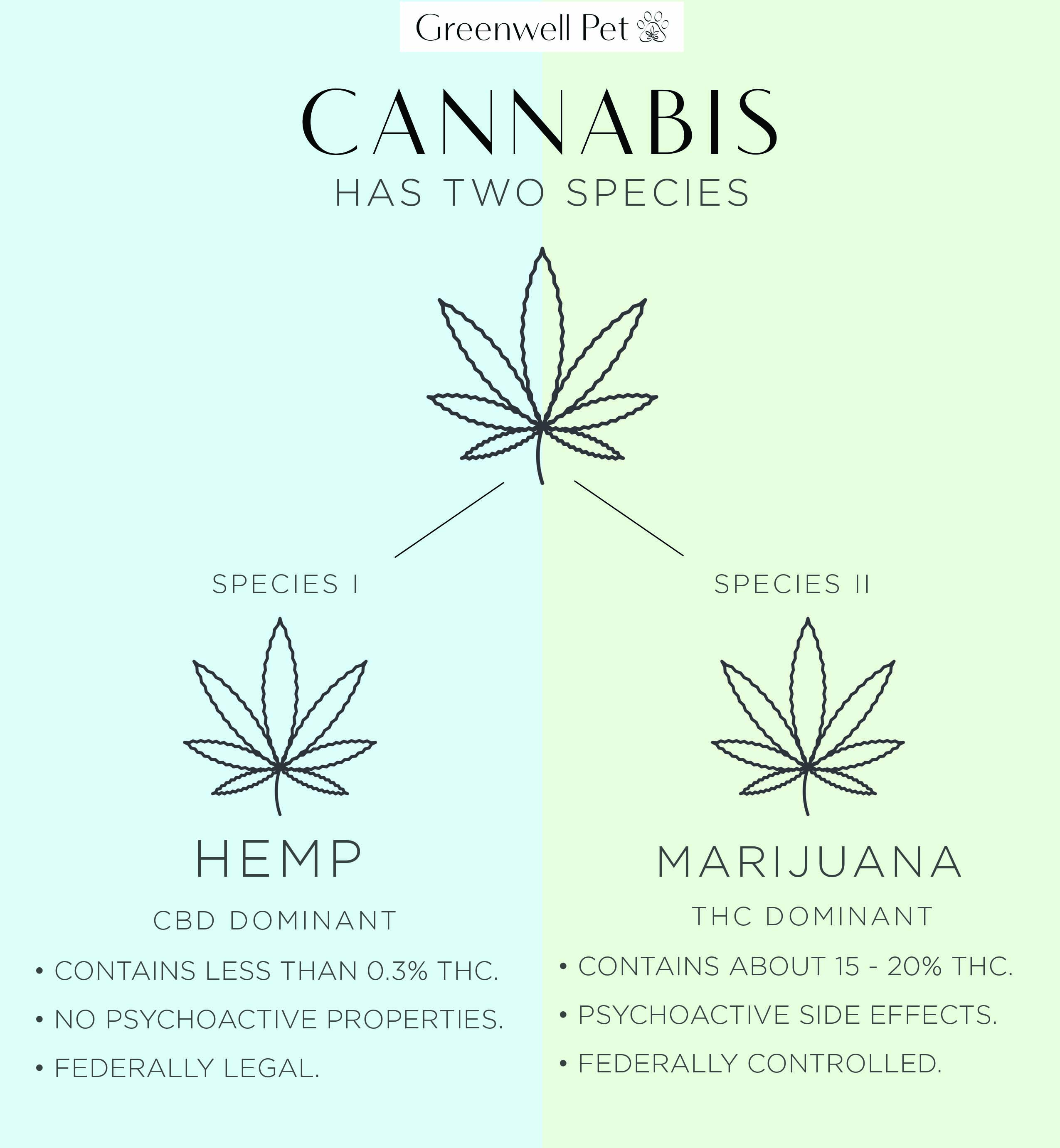 Pet Health and CBD With Dr. Kelly Fishman