How to Buy CBD for Your Dog

Not all CBD products are made equal. Some pet CBD products can contain dangerous ingredients for your dog and there are a lot of companies selling CBD oils and treats for dogs that don't have their lab results available to the public. With CBD and hemp products from Greenwell Pet, you can always rest assured that your pet's CBD supplements have come from licensed and trusted brands that specialize in formulating CBD specifically for pets. Why is that so important? Read on for a better understanding of what sets pet-grade CBD apart from human-grade CBD—and what we're doing to keep your pet safe.

CBD Oil for Pets vs. CBD Oil for Humans

All CBD oil comes from a cannabis plant known as hemp. Unlike the marijuana plant, hemp plants produce very little THC (less than 0.3%, to be exact), have no psychoactive properties, and are legal at the federal level.

However, CBD oil that is used in products meant for human consumption/use differs from CBD oil used for pet products for one important reason: pet CBD products should contain as close to 0% THC as possible for health and safety reasons. While people can typically take CBD with THC, THC can be dangerous to pets. It is for this exact reason that you should never give your pet a CBD product that has not been specifically formulated for pets. On the other hand, because CBD products for pets contain less than the legal threshold of 0.03% THC, they are considered safe for human use.

It's also worth noting that not all CBD manufacturers use the same stringent guidelines that the brands that Greenwell Pet carries do. It is not uncommon, for example, for some non-organic manufacturers to use fungicides, herbicides, and other additives in their CBD products.

Peace of Mind from Greenwell Pet

The good news is that when obtained from a reputable and organic manufacturer, CBD oil and hemp products are very safe for your pet and can be extremely beneficial. CBD has been used to safely treat and manage a wide range of common health issues in pets, including:

• joint pain
• stress
• fear of separation
• skin conditions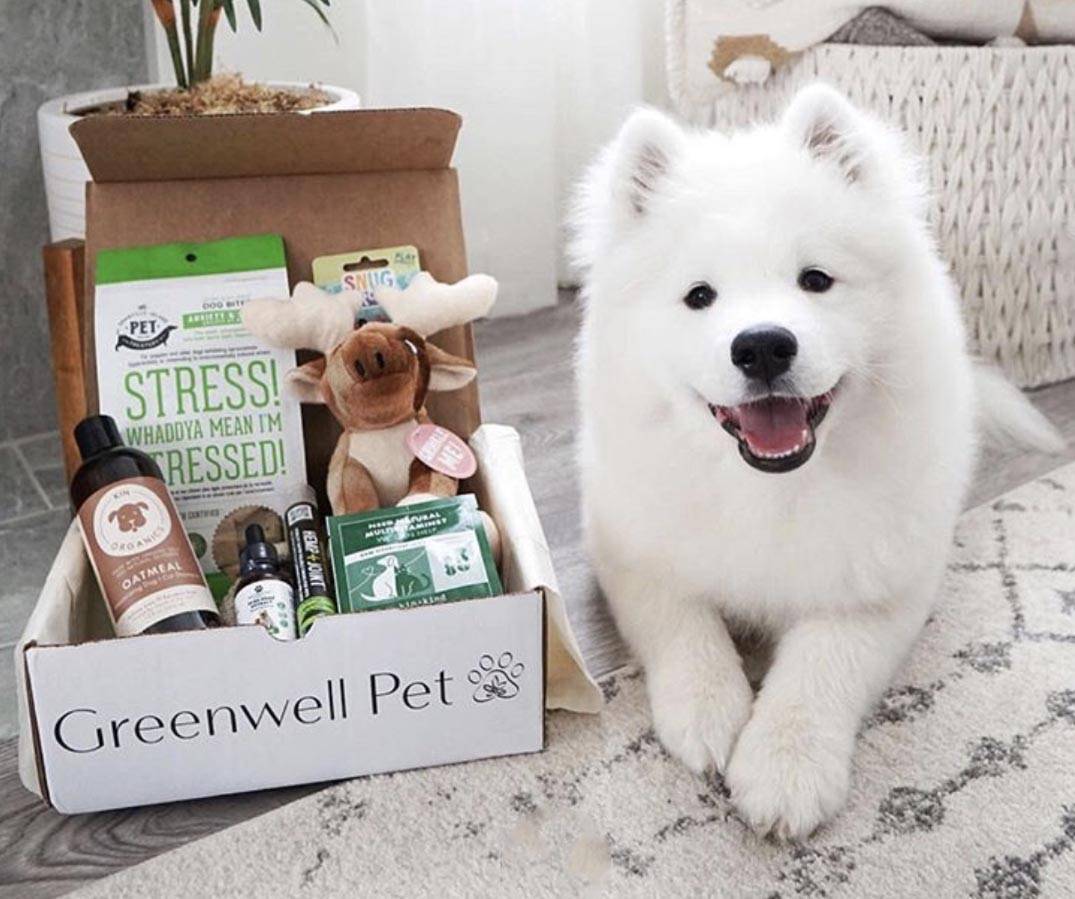 At Greenwell Pet we understand your dog's health and wellness is a high priority and we want to make it as easy as possible for you to manage. This is why we carefully vet all of our CBD suppliers, making sure they have certificates of analysis (COAs) for their products. Specifically, a COA demonstrates that a particular manufacturer's CBD products have been third-party lab tested. The results provide important test findings, including exactly how much CBD and THC are in a product as well as any other ingredients or additives that may be present. These reports can reveal the presence of unwanted ingredients and additives in a CBD product such as:

• pesticides and herbicides
• heavy metals (including lead, mercury, cadmium, and arsenic)
• residual solvents (such as hexane and benzene)
• microbials (including viruses, bacteria, and fungi)
• mycotoxins (which are produced by molds and fungi)

Unfortunately, not every CBD supplier provides a COA or even has this type of analysis done on their products; in fact, many of the CBD products you may find on Amazon or sites of other big box stores will have no COA information readily available. And while this isn't illegal by any means because the regulation isn't yet there, pet owners should be wary of CBD suppliers who do not take their business seriously enough to have this third-party testing done and available for their consumers.

And of course, even if a supplier does have a COA available, the results can be difficult to read. That's why our experienced team at Greenwell Pet has taken the stress and "guesswork" out of the process by scrutinizing supplier COAs prior to carrying their products and only forming partnerships with CBD suppliers who meet our high standards for safety and wellness.

We use COA information and more to hand-pick the CBD suppliers we trust when curating your pet's monthly subscription box. The brands on our site are known for using high-quality ingredients that you can feel good about giving to your pet. This includes not just the CBD oil itself, but other ingredients that may go into these products—like the coconut oil and antioxidant-rich blueberries that you'll find in some of our hemp treats.

You can always find an up-to-date list of our manufacturer's COAs on our website. As you browse this list, you may also notice from the manufacturers' names that the majority of them specialize in the production of CBD for pets—not humans.

We know that you care deeply about the products your pet uses. Rest assured that delivering natural, organic, and safe products to your doorstep is just as important to our team at Greenwell Pet. We understand the intricacies of CBD and hemp products as they relate to the health and wellness of your pet, which is why we've taken the guesswork out of finding reputable CBD manufacturers.

Bottom line: when you receive a CBD/hemp product in a Greenwell Pet Box, you can feel good knowing that it has been carefully selected—and that you can find a manufacturer COA with just a few clicks on our website.

If you have further questions about our products or what we're doing to keep your pet safe, feel free to reach out or check out our online help center!

Pet Health and CBD With Dr. Kelly Fishman